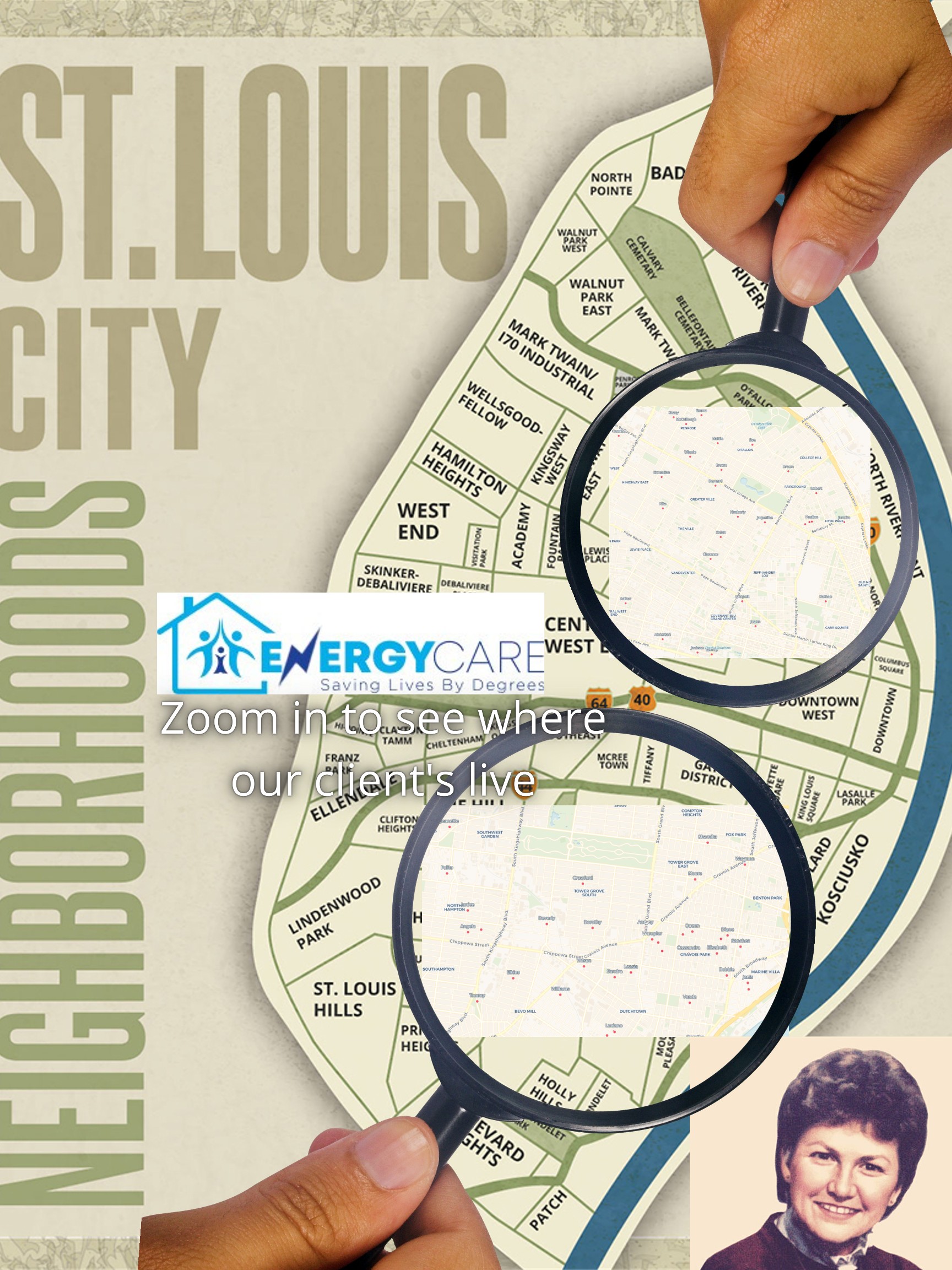 CLICK BELOW FOR OUR BBB PAGE!

Our Founder
Founded by Sister Patricia Ann Kelley, CCVI
In the wake of a deadly heat wave in the summer of 1980 and a devastating blizzard in 1982, Sister Patricia Ann Kelley founded EnergyCare in 1983 to provide protection from the deadly hazards of extreme cold and heat for the elderly, disabled and needy. As the founder, first president and executive director of EnergyCare, Sister Pat initiated projects that warmed, cooled and educated the low-income people most at risk of illness, hospitalization or death.


How We Serve
EnergyCare works to protect low-income, home-bound people—especially the elderly, and seriously ill or physically disabled adults and children—from illness, hospitalization or death from summer heat or winter cold. When people in need call EnergyCare's year-round telephone helpline, Service Providers counsel them about surviving their energy-related crises. They furnish information about heating and cooling bill assistance programs, and, most importantly, they also identify and help vulnerable people who have immediate needs. We install home weatherization materials, setup portable heaters and electric blankets, or simply give out standard blankets for immediate warmth. For the heat we install window air conditioners.

Our Funding
EnergyCare is funded by the generous contributions of local individuals, corporations, foundations and religious and civic organizations. EnergyCare gratefully accepts donations of cash, materials or in-kind services provided by volunteers. EnergyCare does NOT take used window unit ACs donations.The IRS has determined EnergyCare to be a 501(c)(3) organization. Therefore, contributions to EnergyCare are tax deductible as allowed by law. Contributions can be made on-line, by check, or credit card. Call 314.773.5900 to make a contribution.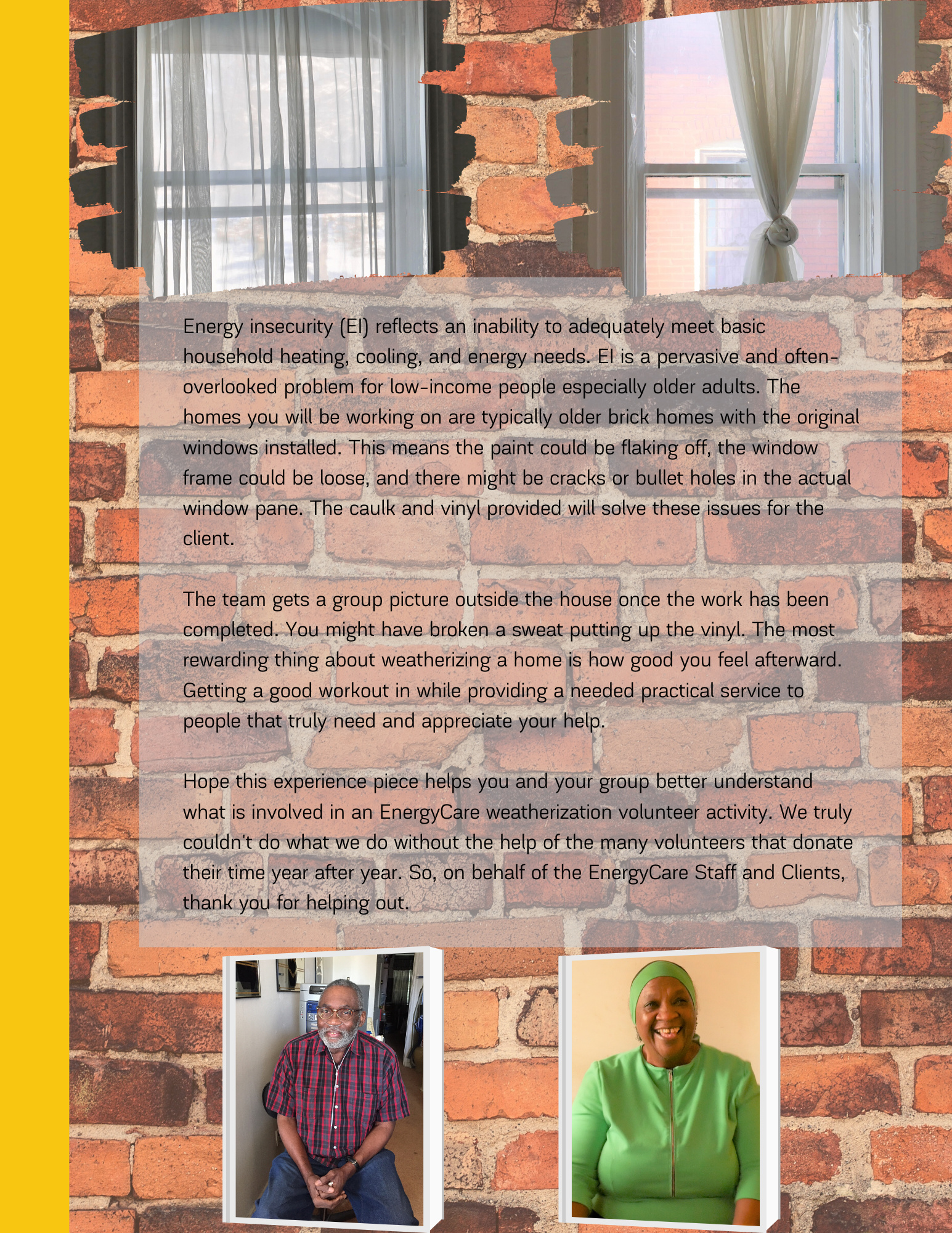 Letter from the Executive Director
Letter From the Executive Director
After a challenging yet successful summer, EnergyCare is now helping vulnerable St. Louisans cope with the colder temperatures. With your support, we are adapting to meet the growing challenges around alleviating energy poverty in St. Louis. We are working with two young groups of university students to explore how our services affect our clients' health and to document and visualize where we are having an impact. Precautions around Covid are also impacting our clients and our volunteers this fall.
Typically, EnergyCare works with hundreds of volunteers from schools, corporations, and religious groups to seal up drafty windows in the homes of low-income people in neighborhoods all across St. Louis. This year is different. Our clients are wary of having people in their homes and volunteers are too cautious to risk being contained in a stranger's home for hours at a time. So, we've adapted. We now create and drop off weatherization kits on client porches along with electric heaters, electric blankets, and smoke alarms. But none of this would be possible without your generous support.
Thanks!
Tim O'Dea
tim@energycare.org