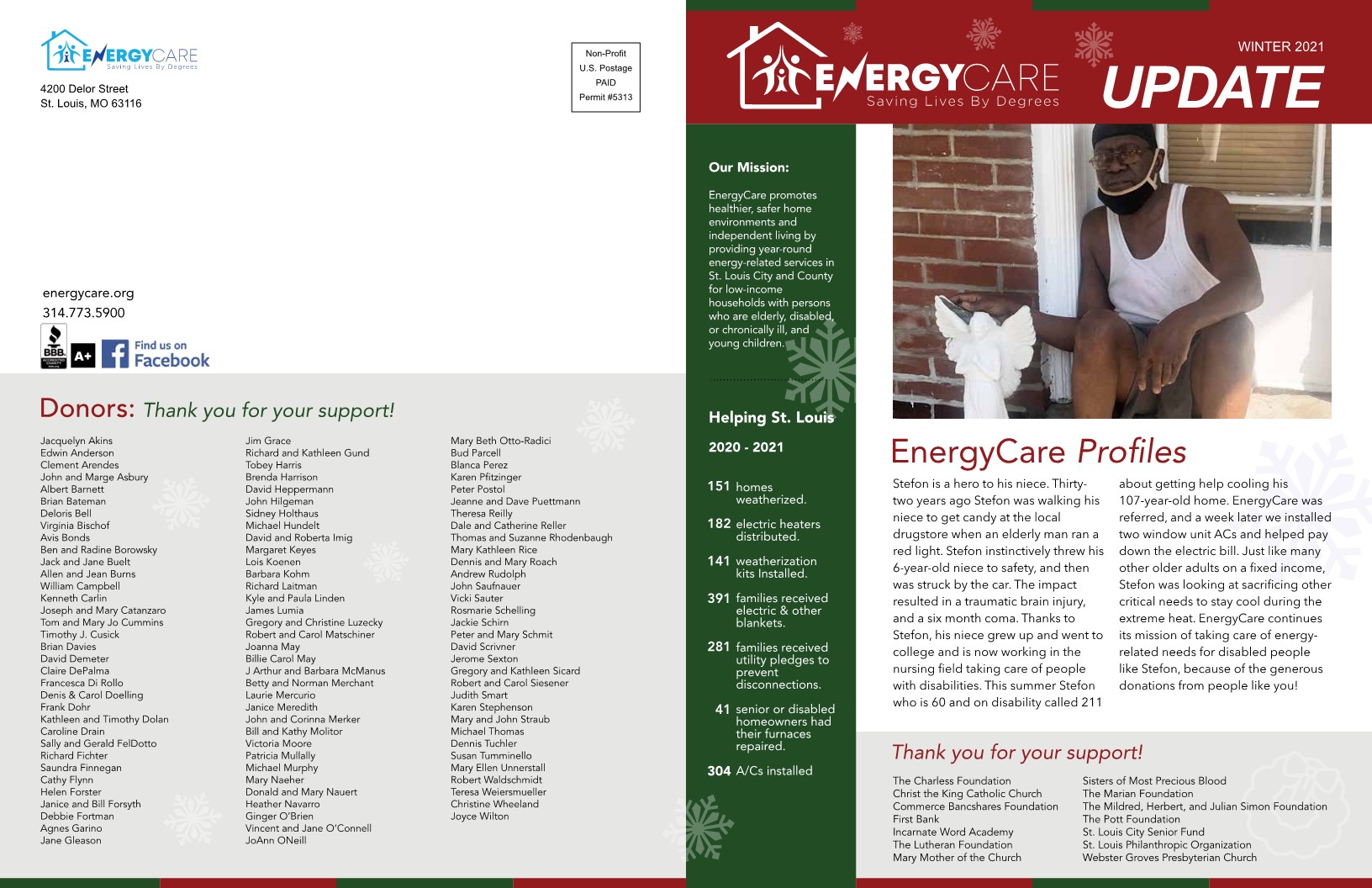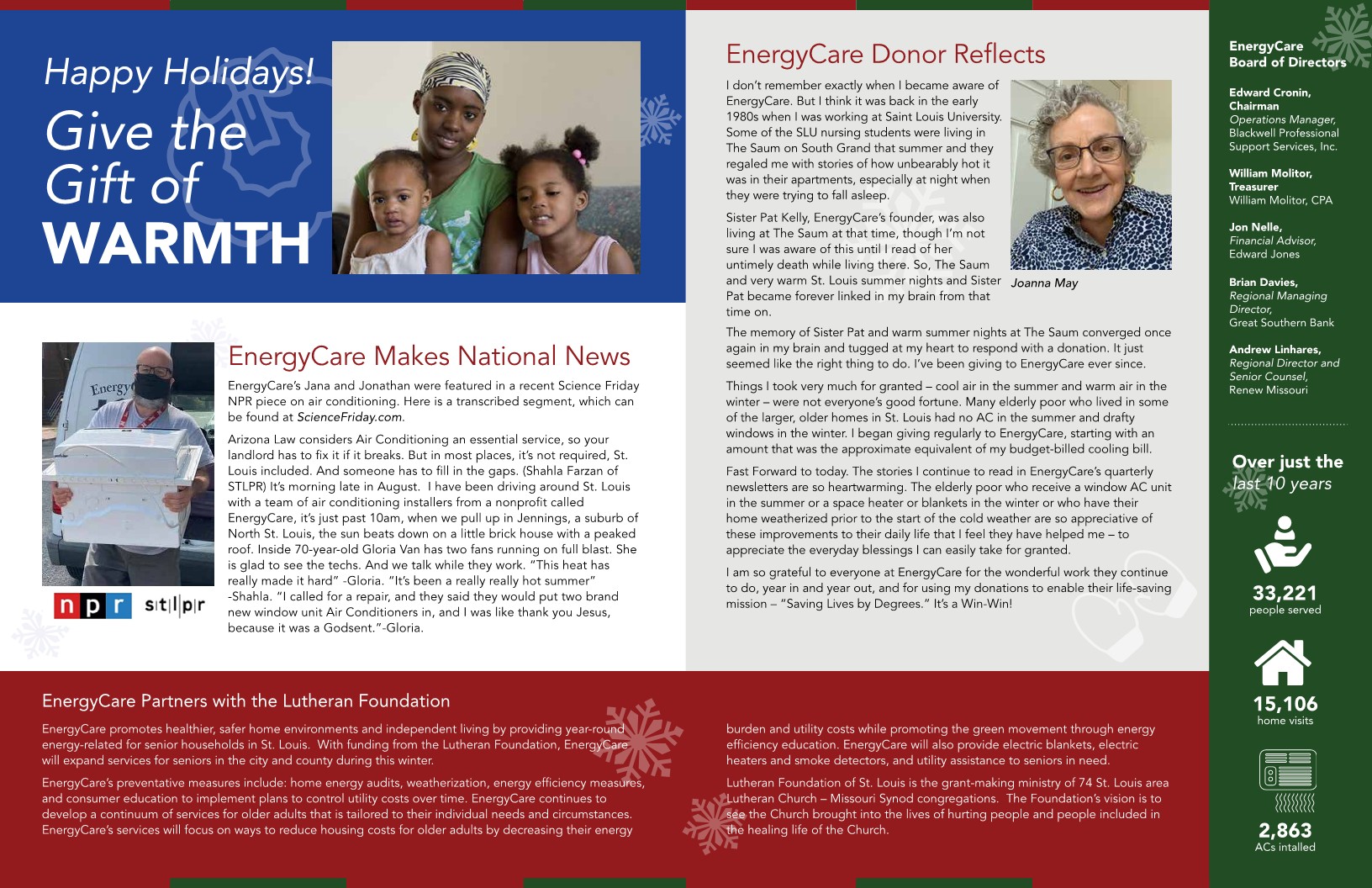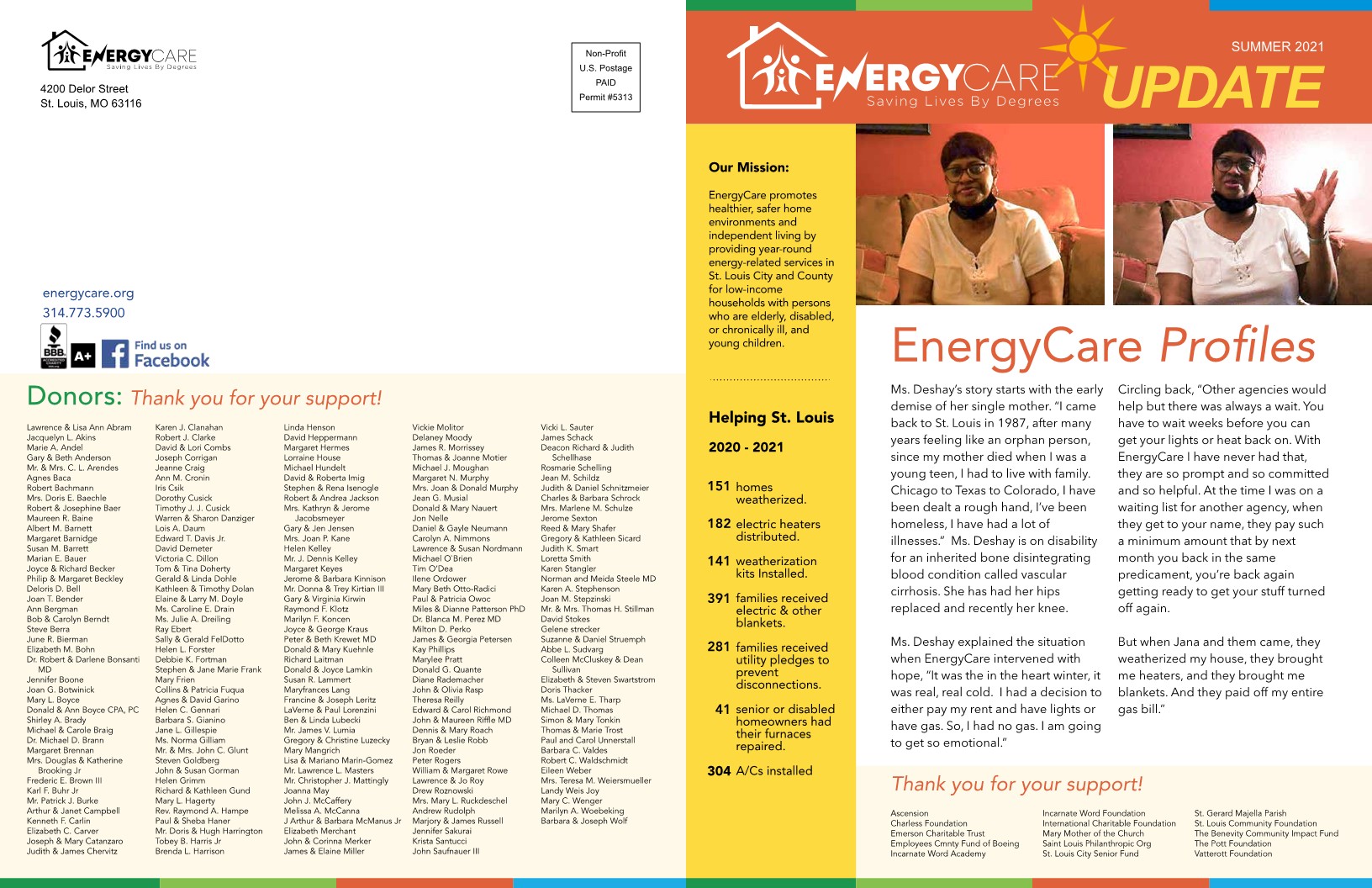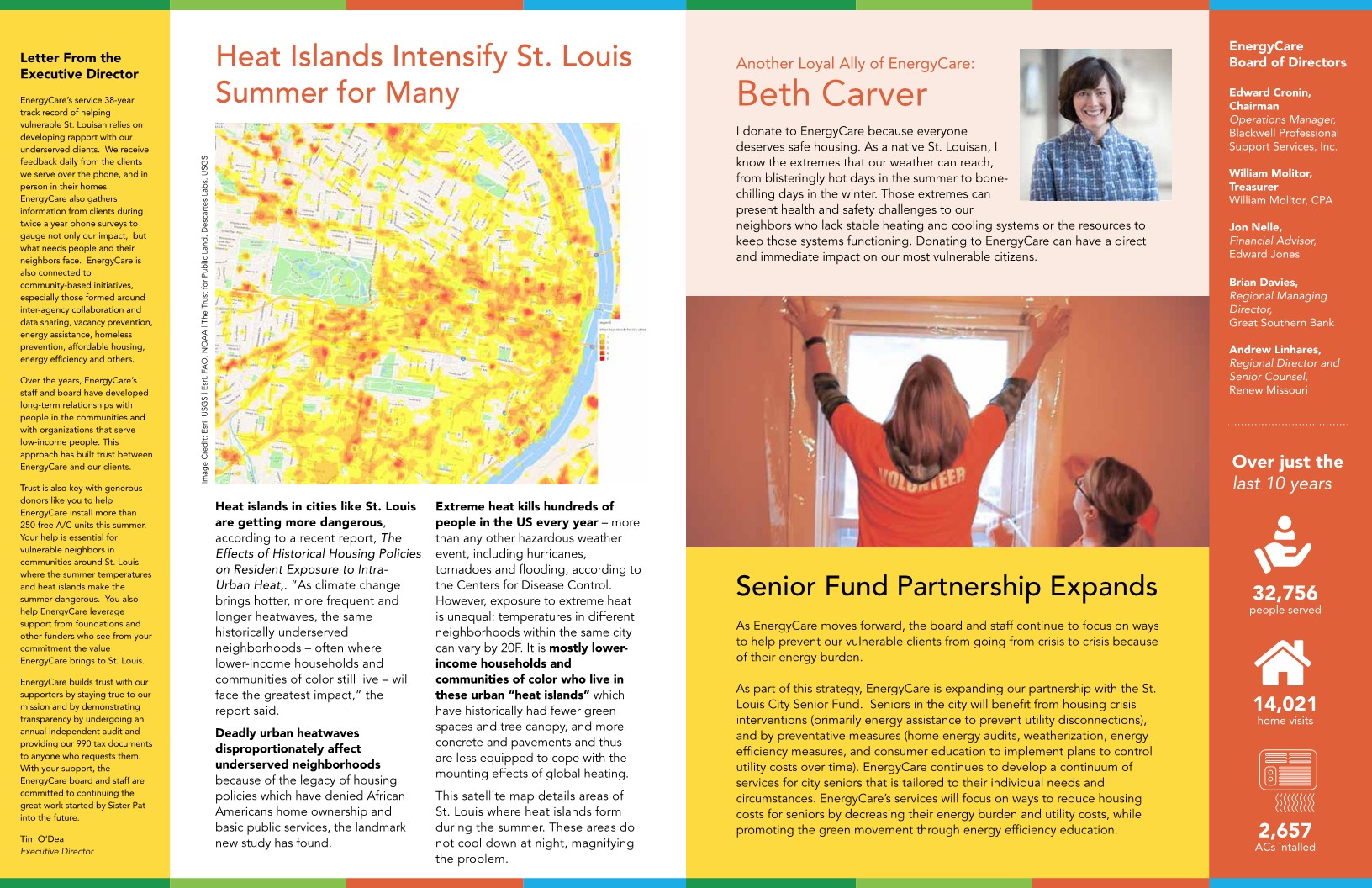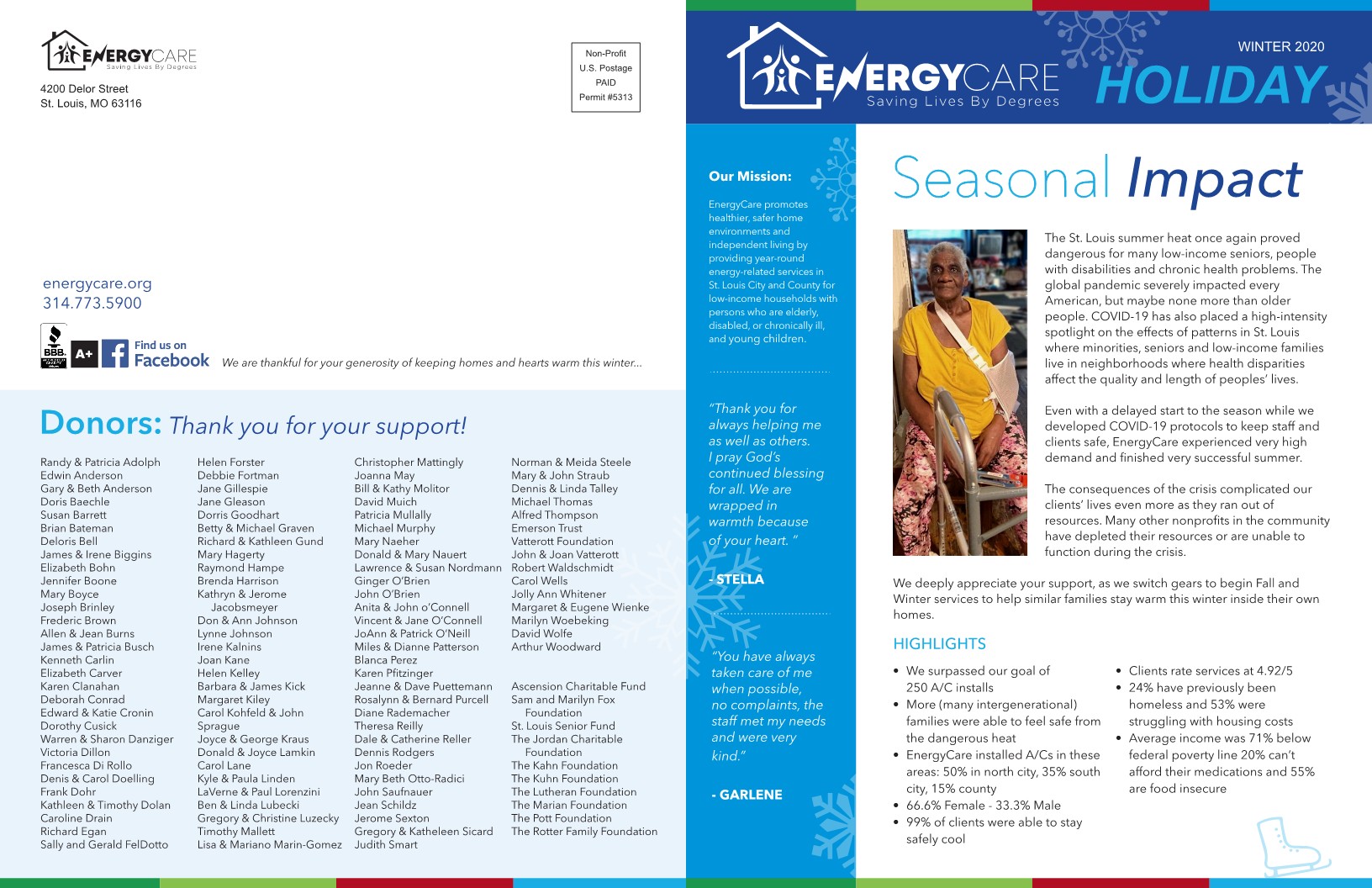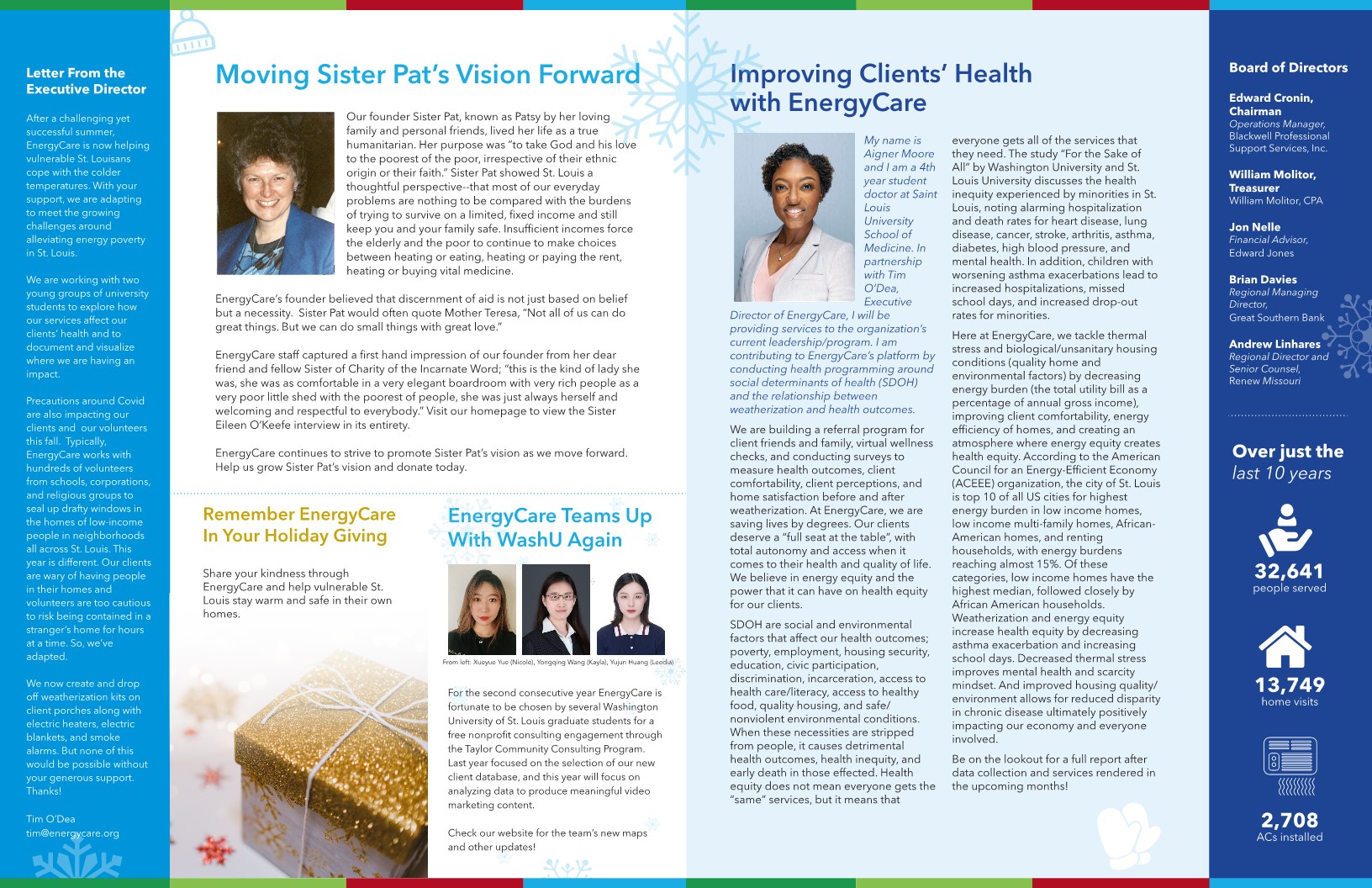 Wash-U 2020 Student Consultants:

We are so glad to see the newsletter!! And we are happy to include our American name. Yujun's American name is Leedia, Yongqing's American name is Kayla and Xueyue's American name is Nicole.
Our Wash-U Interns used our data to locate our clients!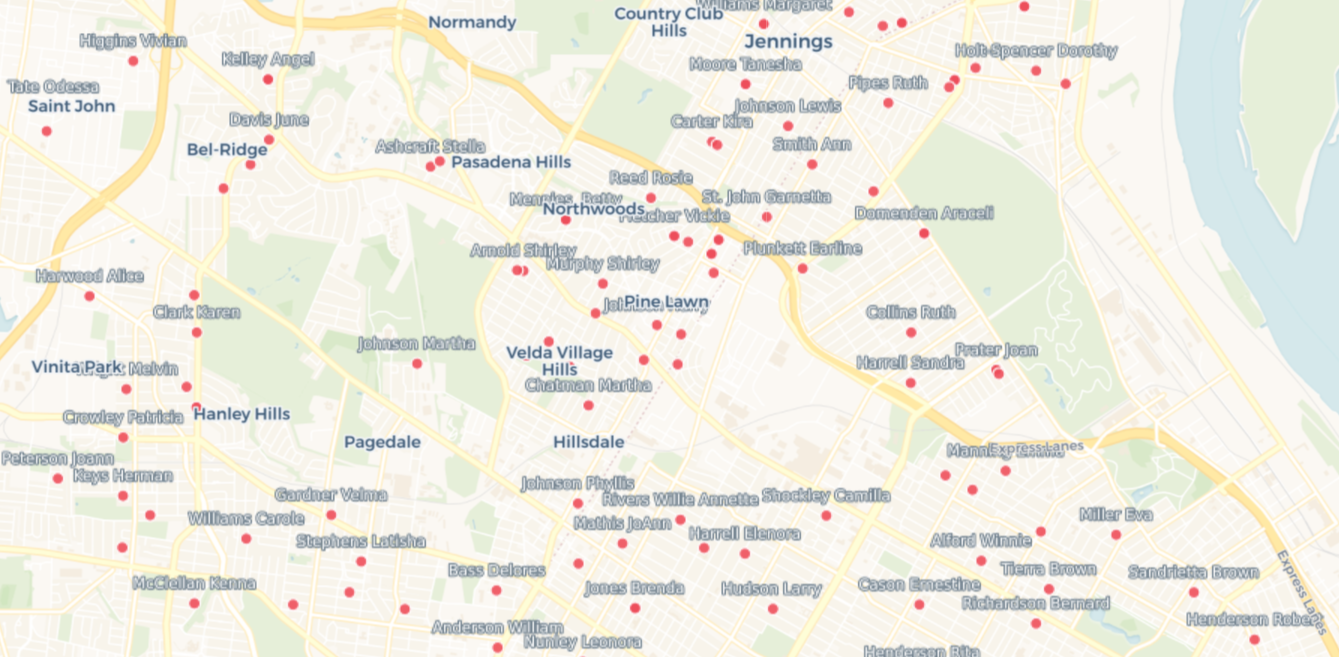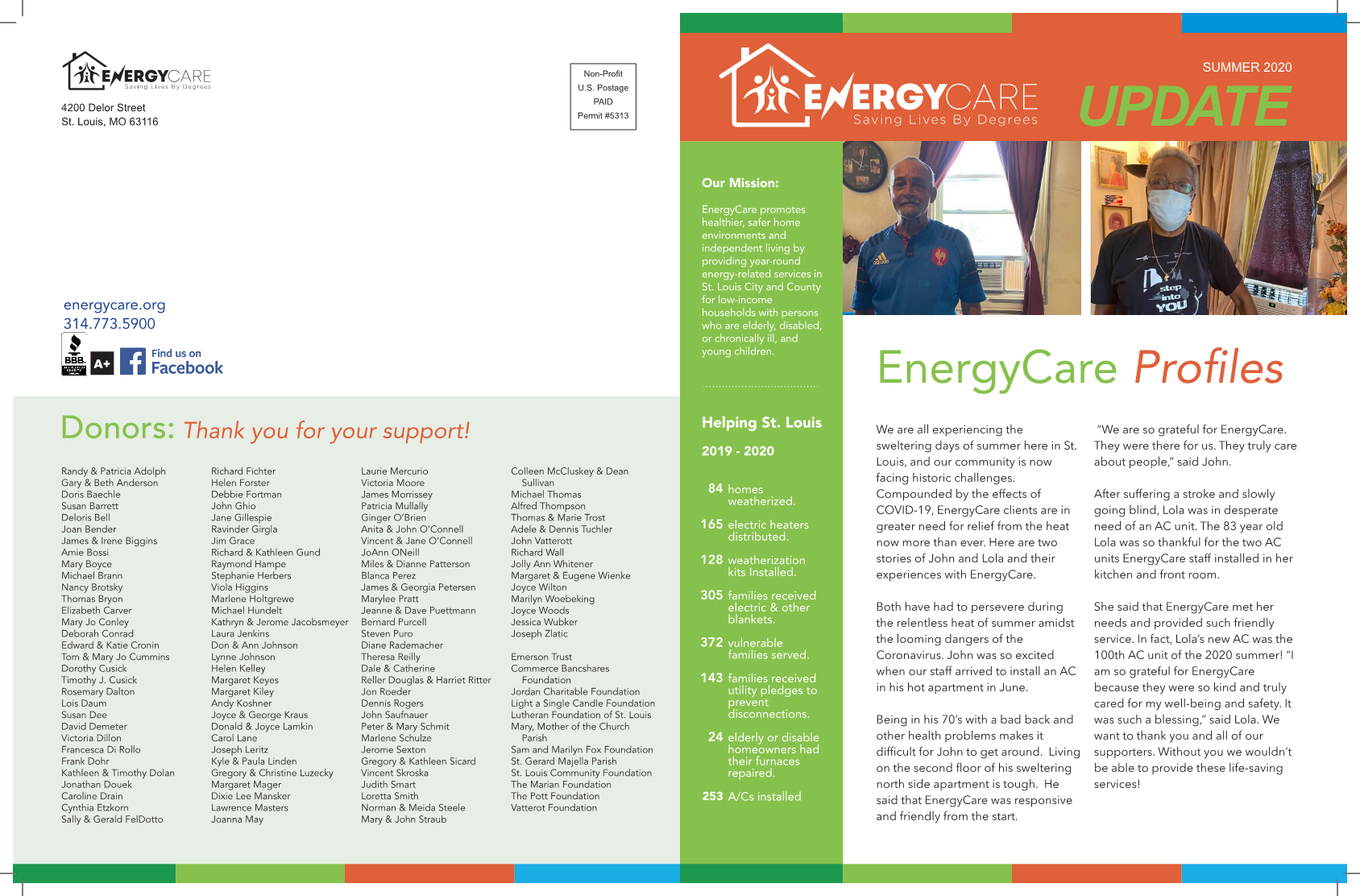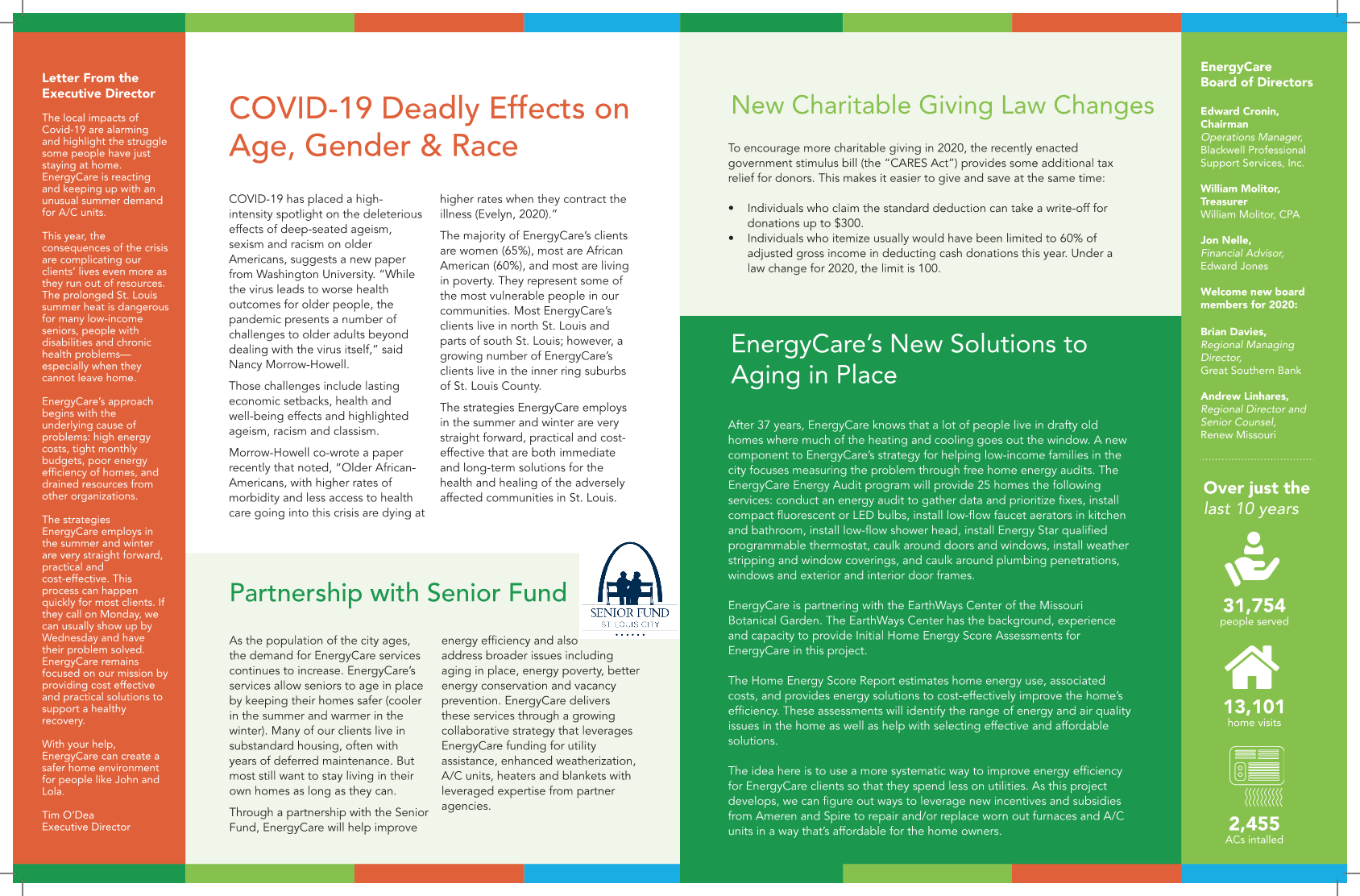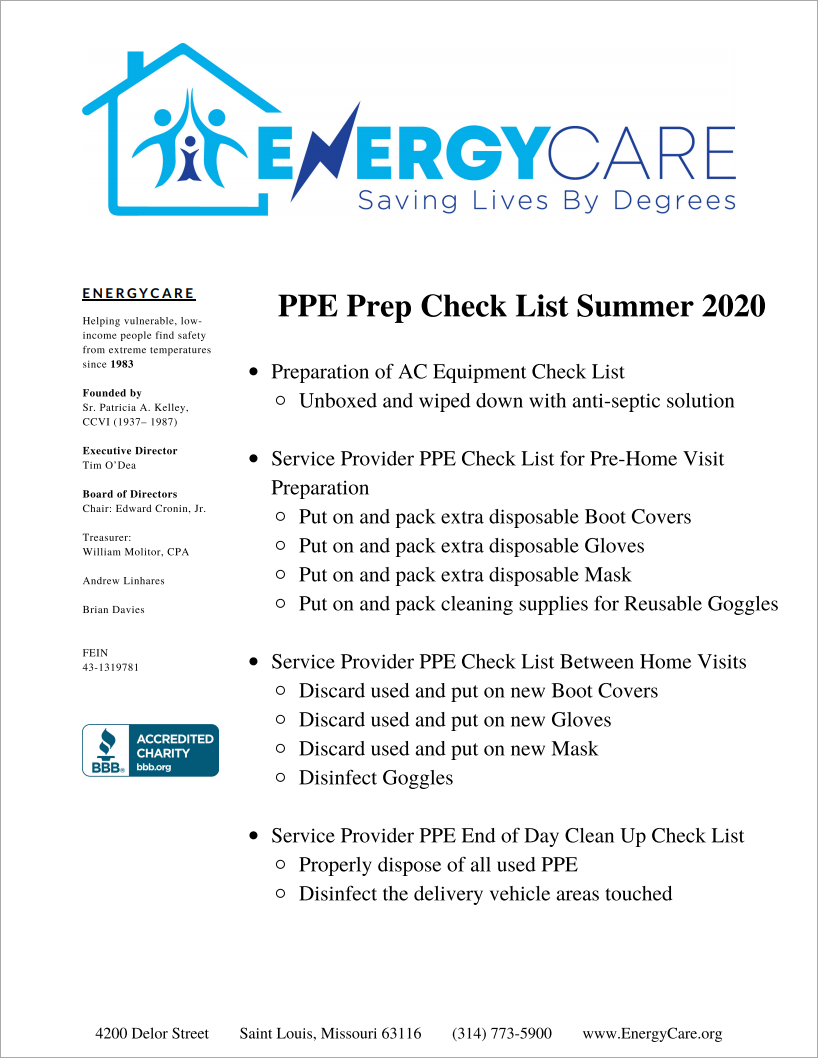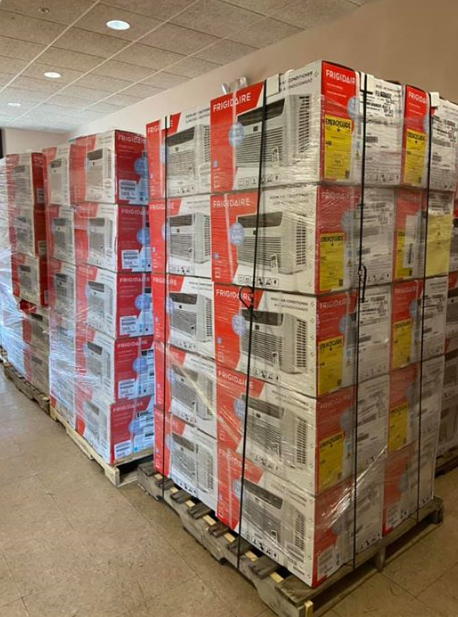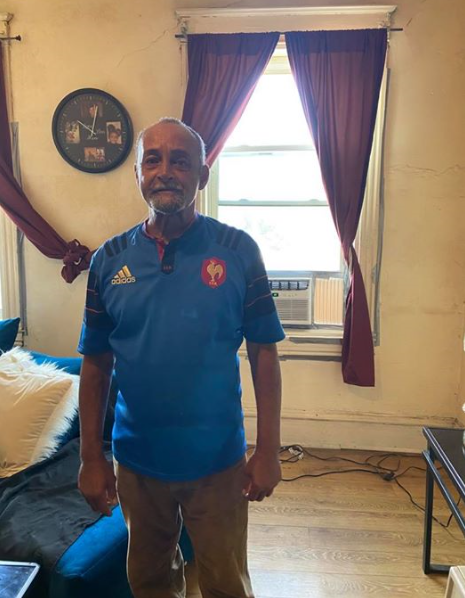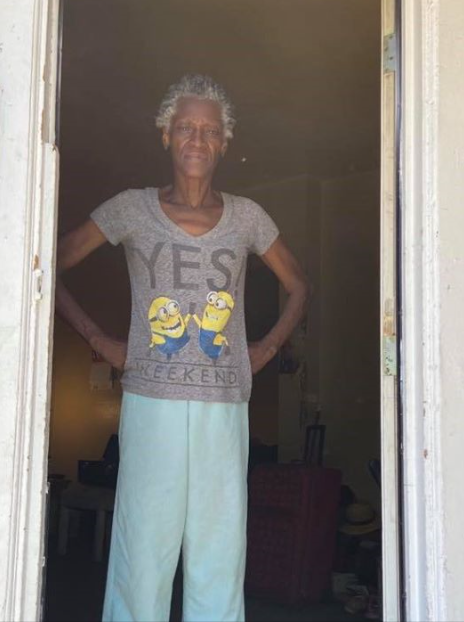 Pictured is service provider Jonathan installing our first AC of the summer! It's a bit later than normal start, but we wanted to insure proper measures are in place to keep our elderly and disabled clients, as well as our staff safe during this uncertain start to summer. Service providers are wearing masks inside homes and sanitizing between visits.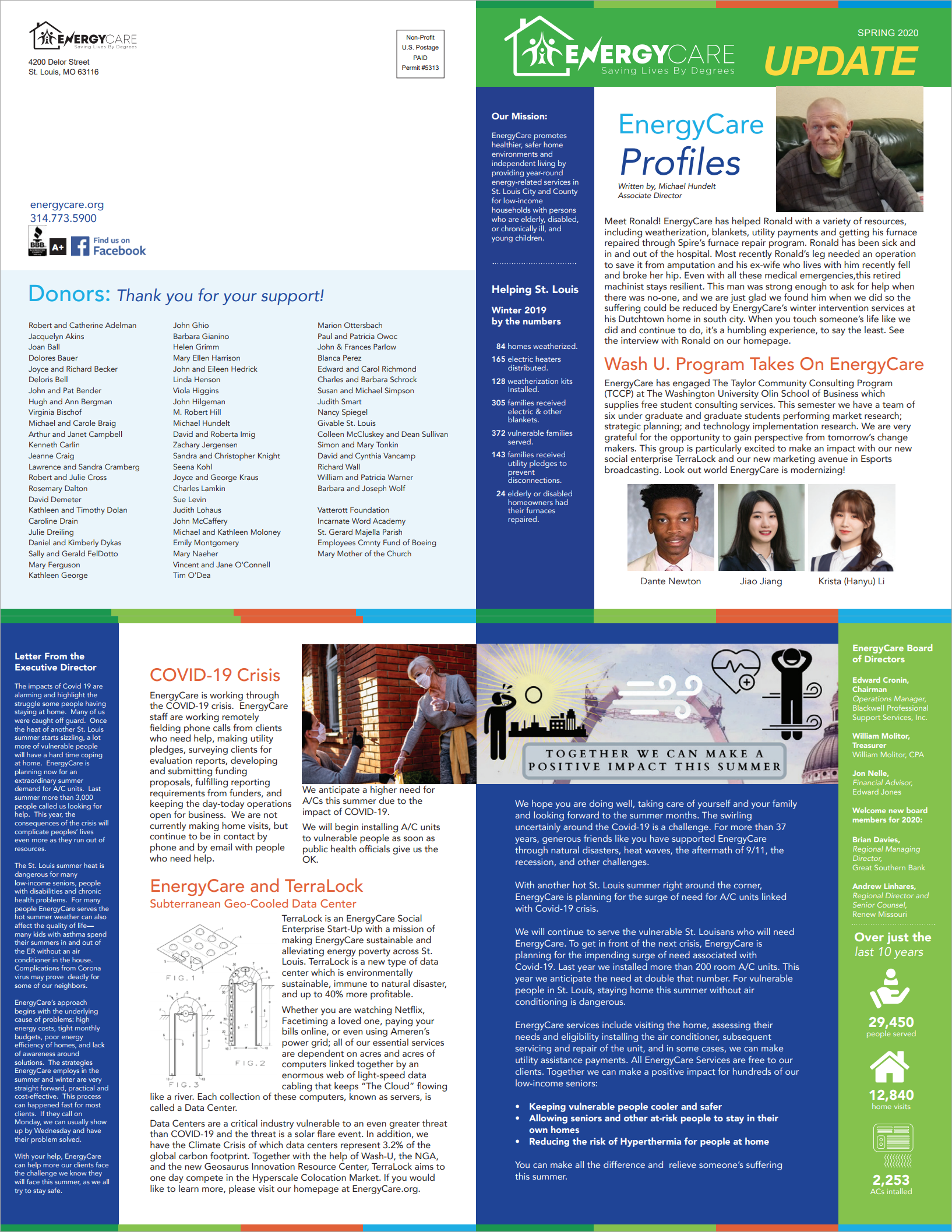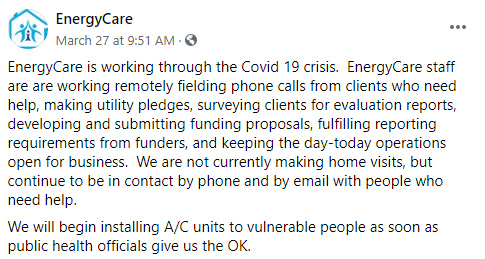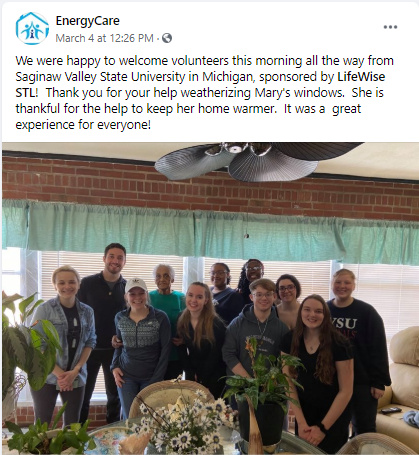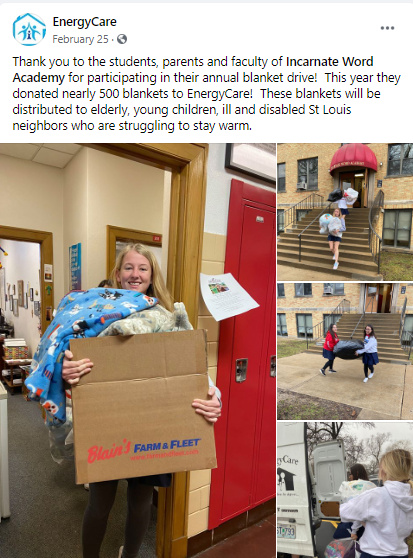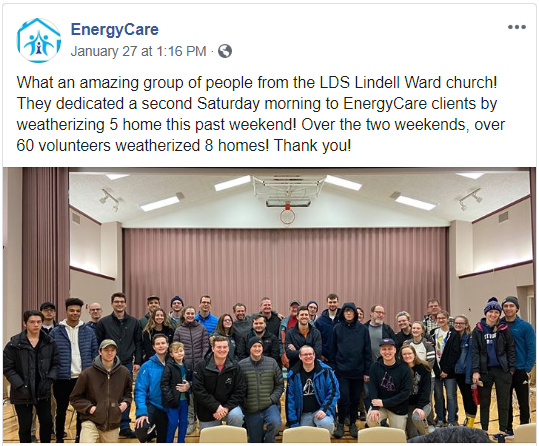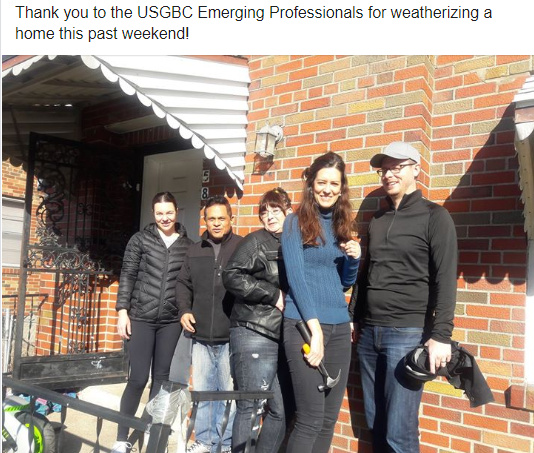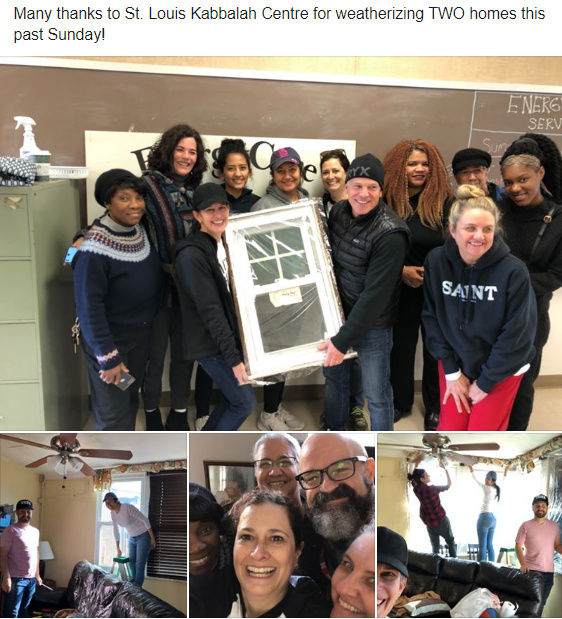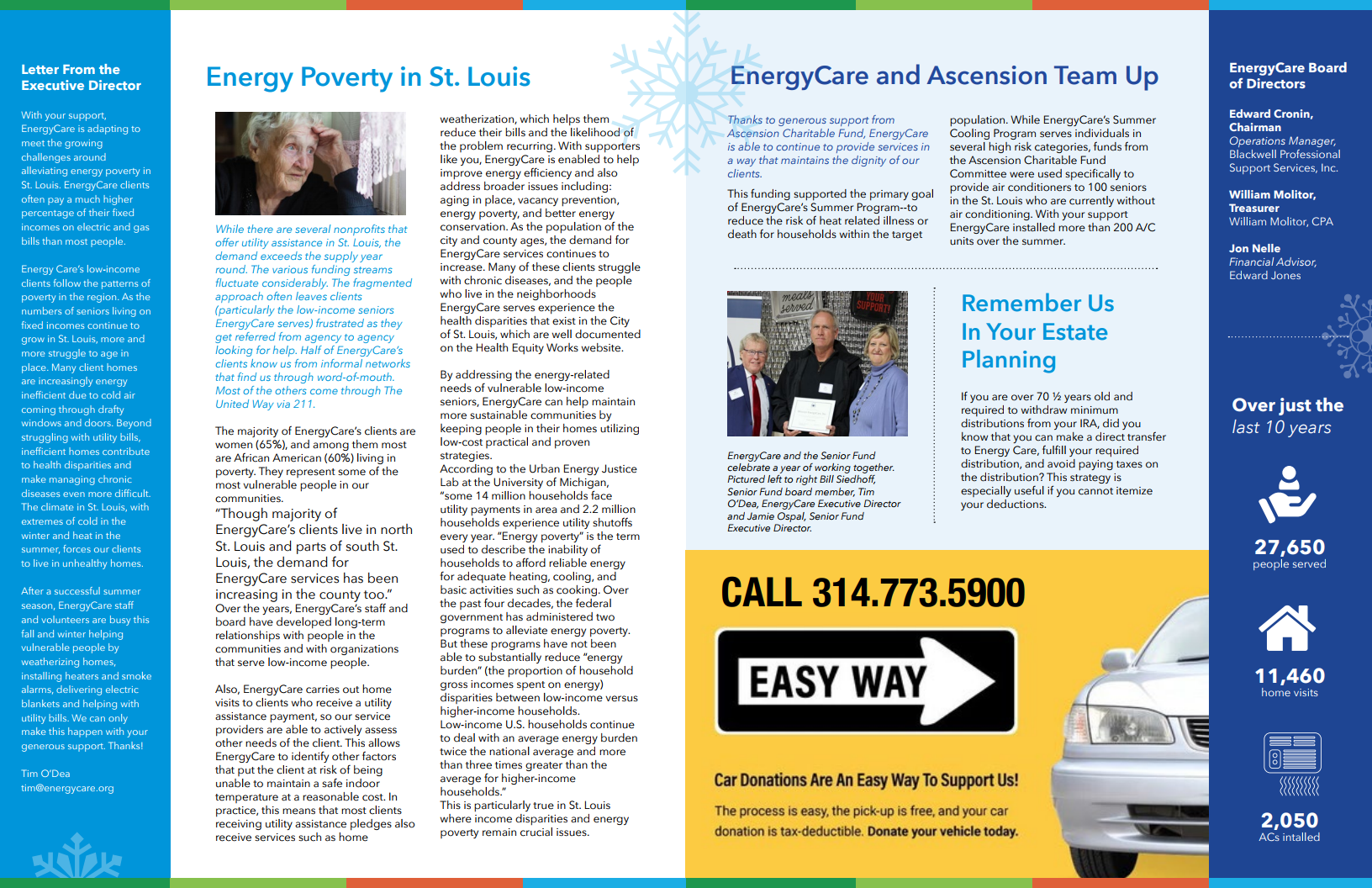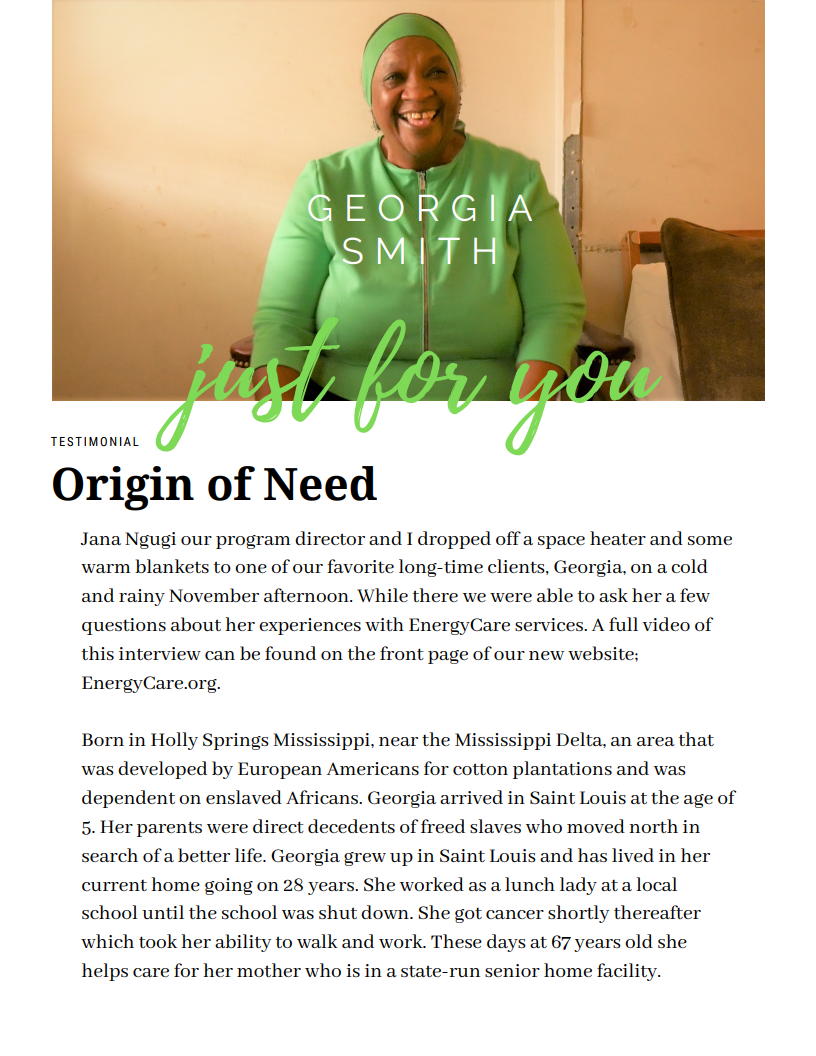 EnergyCare is the nonprofit organization in St. Louis that has been helping vulnerable, low-income people find safety from the extremes of temperature since 1983. Low-income seniors face impossible choices: pay for heating or buy food; fill prescriptions or use the air conditioner. These problems are especially acute for the families EnergyCare serves – the elderly, chronically ill, disabled, or a child under 5 – because they are most vulnerable to extremes of temperature.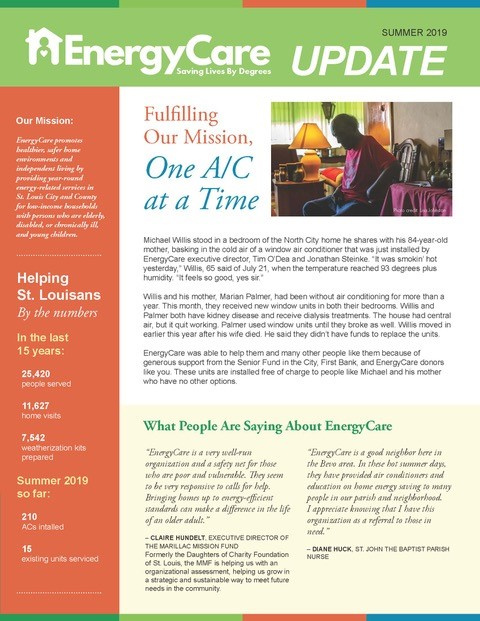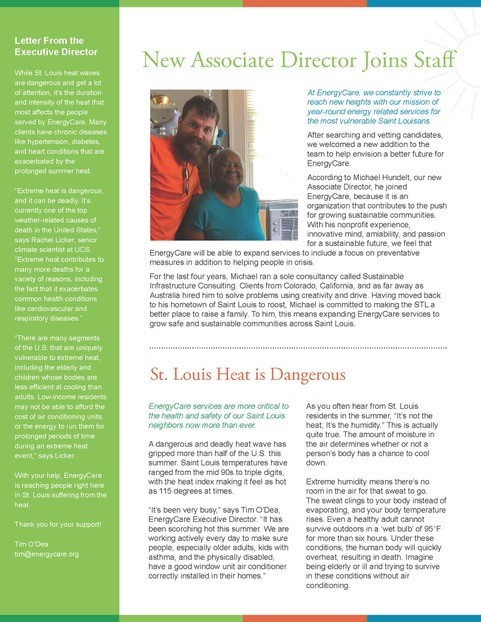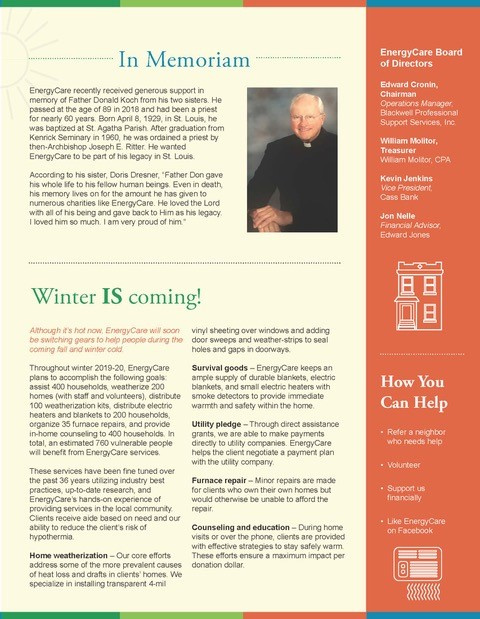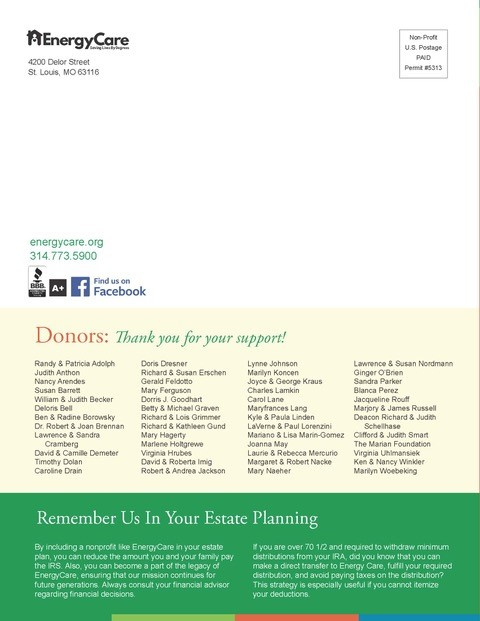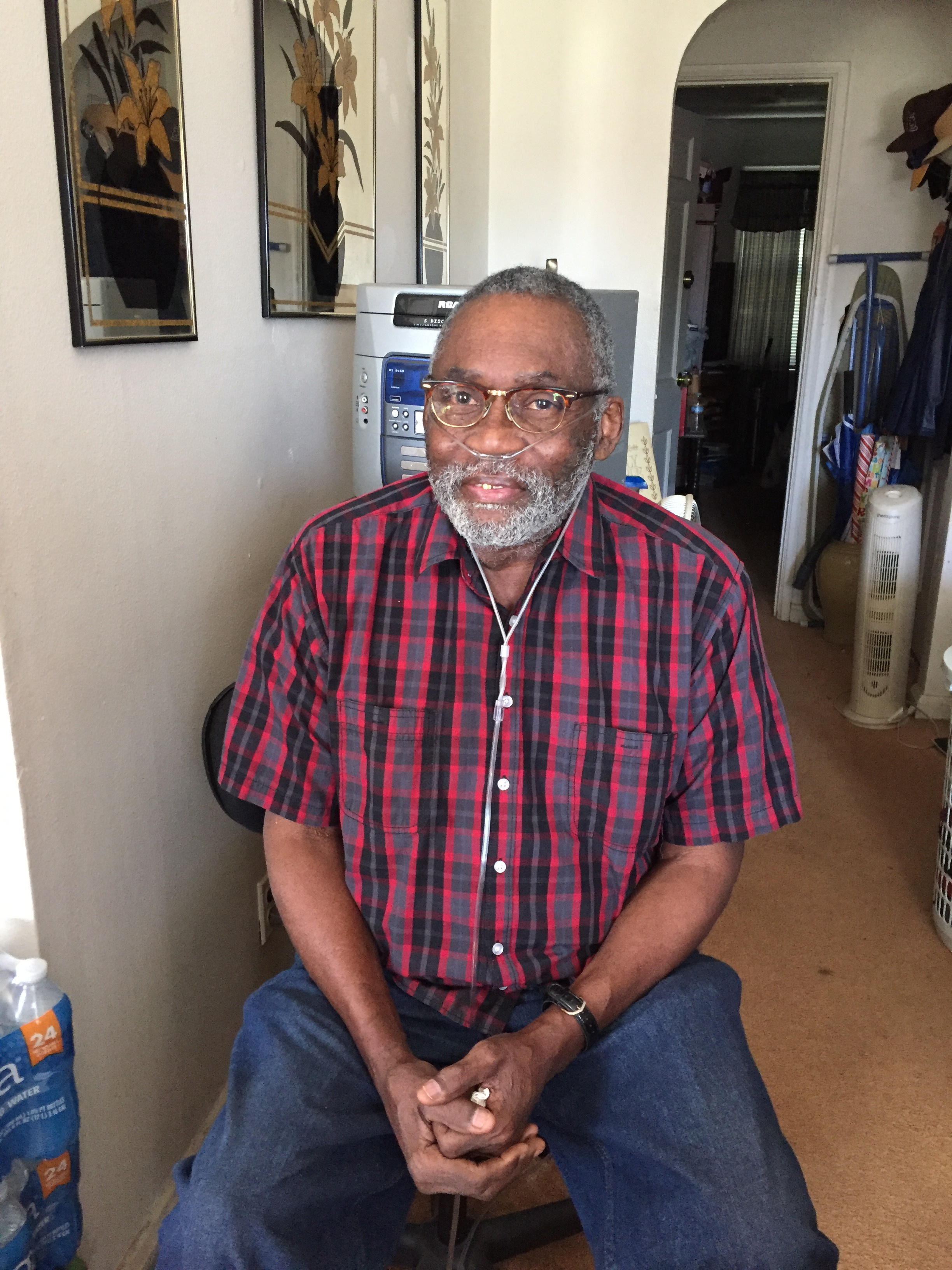 James
On June 12th EnergyCare service providers visited James, 68, who suffers from COPD, glaucoma, and blood clots. Breathing for James is a constant battle, especially when the temperature rises. James worked with his hands most of his life and is a very humble man. Without our help, he would have suffered immensely every day this summer. His simple home was neat and tidy as he takes pride in keeping up his home and his personal appearance. We know that we made a positive impact on his life.


Lerlean
On June 20th EnergyCare service providers visited with Lerlean, 82, who is totally blind in both eyes. She worked her whole life in the service of others as a nanny and mother. Having lost most of her children to gang violence she relies on her only son. Lerlean was so grateful to get her new window-unit AC, because she has issues sleeping and utilizes a breathing apparatus at night. Lerlean has an amazing smile and the most positive attitude. One can't help but to love her.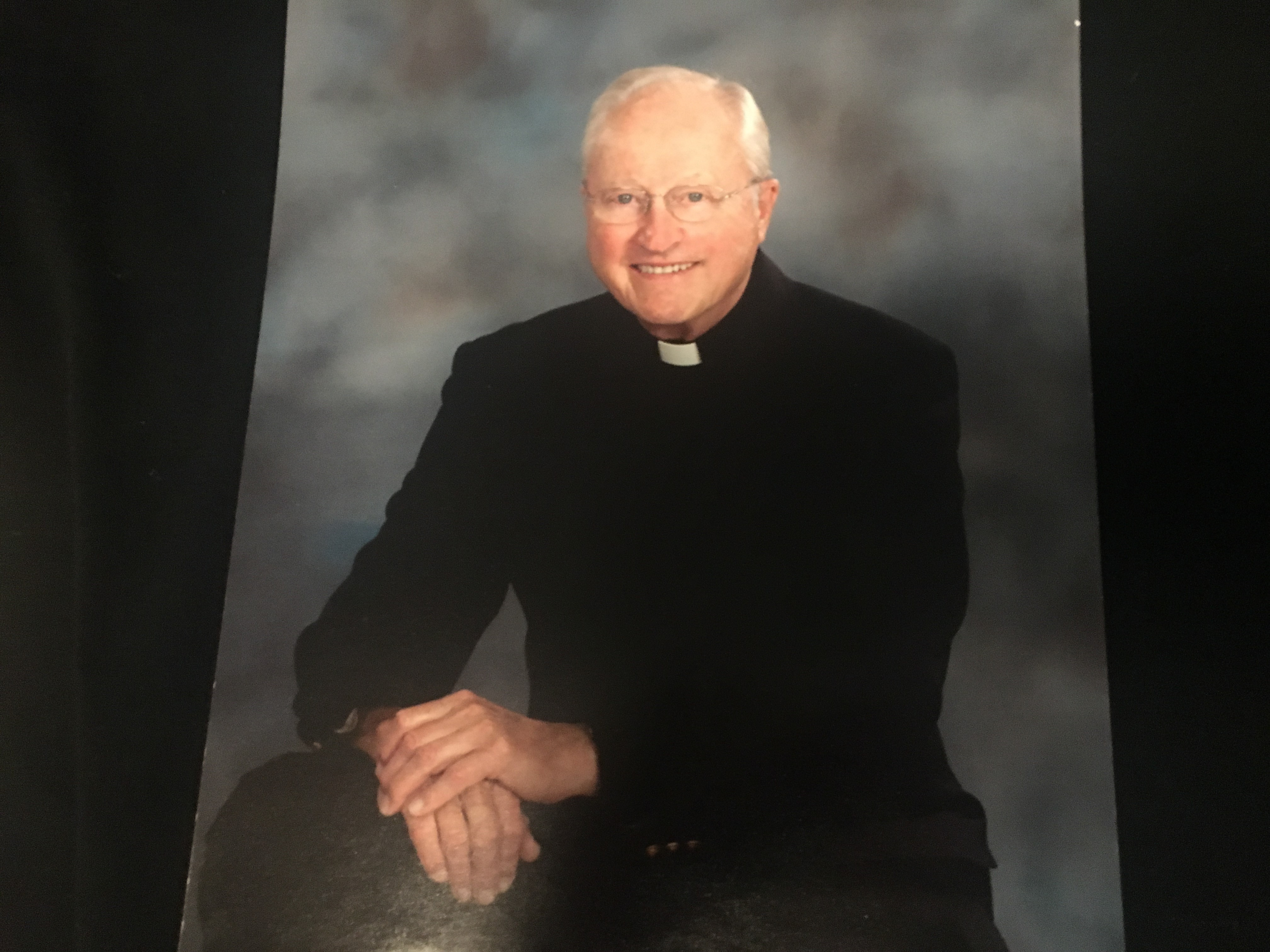 In Memoriam
EnergyCare Recently received gernerous support in memory of Father Donald Koch from his two sisters. He passed at the age of 89 in 2018 and had been a priest for nearly 60 years. Born April 8th, 1929, in St. Louis, he was baptized at St. Agatha Parish. AFter graduation from Kenrick Seminary in 1960, he was ordained a priest by then-Archbishop Joseph E. Ritter. He wanted EnergyCare to be part of his legacy in St. Louis.
According to his sister, Doris Dresner, "Father Don gave his whole life to his fellow human beings. Even in death, his memory lives on for the amount he has given to numerous charities like EnergyCare. He loved the Lord with all his being and gave back to Him as his legacy. I loved him so much. I'm very proud of him."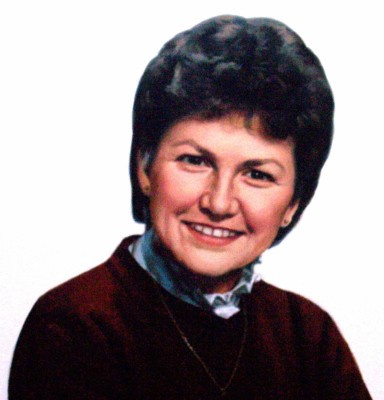 "To really help those in danger of the extremes of weather that we experience her in St. Louis, it takes many people in all walks of life but especially in Social Services and the helping professions, for they are the unsung and often unknown humanitarians, who go about the daily task of bringing warmth to homes and hearts frequently at great personal expense. "
Sister Patricia Kelly